In order to successfully undergo a digital transformation, a company needs to have the right tools in place. Two of the most important tools are product lifecycle management (PLM) and product data management (PDM).
While both PLM and PDM are important, they serve different purposes in a digital transformation. This article will explain the difference between PLM and PDM and how they are used in business.
What is Product Lifecycle Management (PLM)?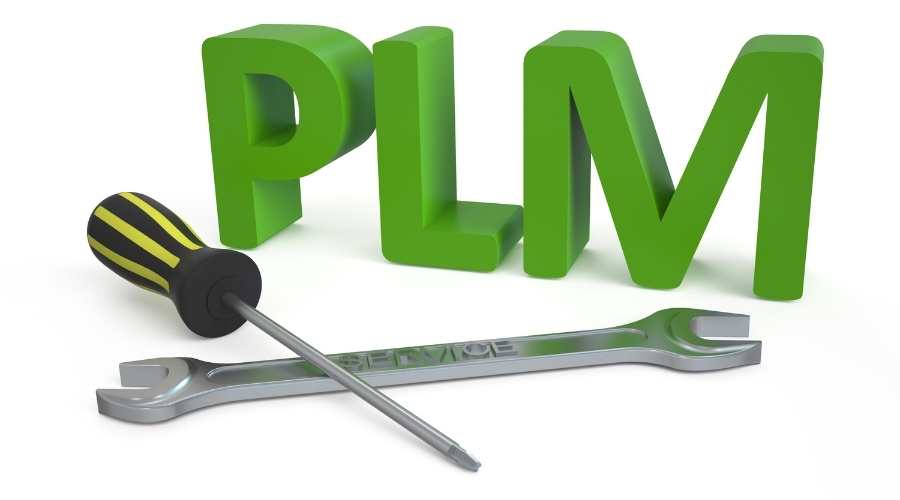 Product lifecycle management (PLM) is a business strategy that helps companies in the development and commercialization of products. The main goals of PLM are to streamline processes, reduce costs, and increase efficiency.
In digital transformation, you'll find that product lifecycle management often goes hand-in-hand with enterprise resource planning (ERP) and customer relationship management (CRM). This is because all three software platforms share data and common processes.
In fact, PLM is sometimes referred to as the "system of record" for product development.
Further, with PLM, you can manage not only the product development process but also the entire product lifecycle.
This includes managing product data, designing and engineering products, manufacturing and assembling products, and distributing and selling products.
So how does PLM software work? 
In general, PLM platforms provide a centralized repository for all of your product data. This can include things like:
Product requirements
Engineering designs
Manufacturing processes
Quality control procedures
Marketing and sales information
All of this information is then accessible to everyone involved in the product development process.
PLM software also tracks product changes through all phases of the lifecycle, including conception, design, manufacturing, development, installation, maintenance, repair, and disposal. 
A product lifecycle management system also enables collaboration across departments and often includes automation features to improve workflows.
When used properly, a robust and updated PLM can reduce development costs, improve collaboration, increase quality control, help with ordering and forecasting, and reduce overall time to market.
PLM Application Examples
To better understand how PLM fits into the digital transformation process, let's look at a couple application examples.
In this case study, Adidas used PLM software to create a single architecture to manage product and materials data and allow for collaboration across different groups and external partners. This shortened the product development cycle and improved efficiency across the organization.

Automotive companies use PLM systems to manage the design, engineering, and manufacturing of car parts. For example, BMW, uses sophisticated PLM software to configure large amounts of structured data and produce high-quality vehicles with a scalable and flexible process.
What is Product Data Management (PDM)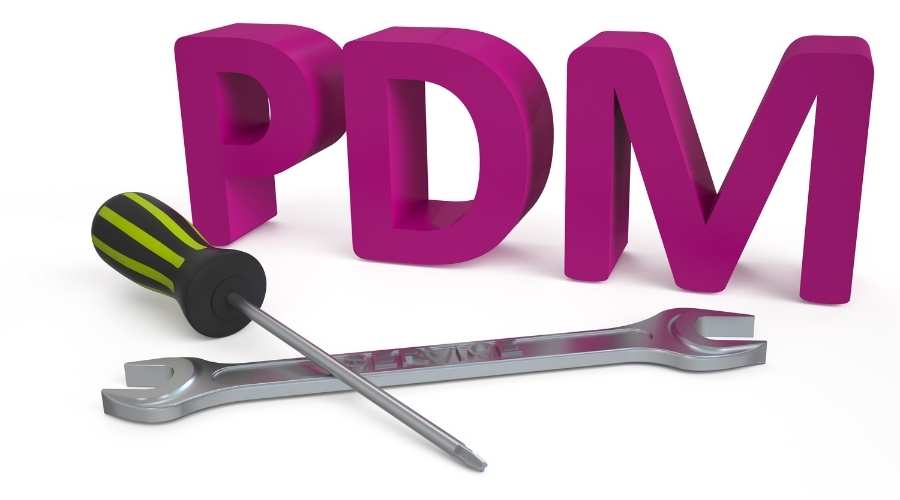 While PDM focuses primarily on data, it also functions as a foundation for product lifecycle management. 
In short, PDM software helps you to manage and store your product documents and data in a central location. This can include things like 3D models, engineering drawings, and manufacturing processes.
One of the main use cases for PDM is when a business needs to share product data with external partners, such as suppliers or contract manufacturers. 
In these cases, PDM provides a secure way to share data while maintaining control over who has access to what information.
Another typical scenario combines PDM with computer-aided design (CAD) software. 
In this setup, engineers use CAD software to design products, and then the PDM system is used to manage and store the models and design data.
Also, with a sophisticated PDM system, traditional industries such as aerospace and automotive can take advantage of Industry 4.0 technologies, such as the Internet of Things (IoT) and 3D printing. 
These processes generate tons of data, and companies often need a centralized product data management structure to take full advantage of these technologies.
Product Lifecycle Management vs Product Data Management
OK, so we've explained what product lifecycle management and product data management are, but how do they differ?
As we mentioned before, PLM software includes features for managing not only product data, but also the processes used to develop and commercialize products. This involves the entire product lifecycle, from ideation to retirement.
In contrast, PDM software focuses primarily on managing and storing product data. While it can be used to manage some aspects of the product development process, it is not as comprehensive as PLM software.
So, if you're looking for software to help with the entire product development process, you'll want to go with PLM.
However, PDM is a component of PLM software, so you'll find that most PLM platforms include PDM features.
Final Thoughts
At its core, product lifecycle management is all about helping businesses to develop and commercialize products more efficiently. 
By managing both product data and the processes used to develop products, PLM software provides a complete solution for streamlining the product development process.
In digital transformation, this can be a game-changer for companies that need to move quickly to stay ahead of the competition.