It's no secret that digital transformation is one of the most important trends in business and technology today.
As companies strive to become more digital, they face a number of challenges and opportunities. If you're looking to stay ahead of the curve in the digital age, it's essential to keep learning and keep growing your skills.
Today, we're rounding up some of the best courses and certificate programs for learning about digital transformation.
TOP DIGITAL TRANSFORMATION training PROGRAMS
MIT
Northwestern Kellogg
eCornell
Stanford School of Engineering
Daniels College of Business
INSEAD
UC Berkeley
Wharton
MU Extension
Drexel University
Digital Transformation Courses and Programs
Whether you're looking for individual courses or a complete graduate-level certificate or master's program, there's something here for everyone.
So read on, and happy learning!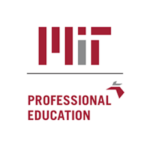 MIT Professional Certificate Program in Digital Transformation
MIT offers an in-depth digital transformation certificate program for professionals. With innovative digital tools, students are able to access world-class faculty and gain valuable insights into the industry.
This 9-month program offers perhaps the most comprehensive digital transformation curriculum, with 5 rigorous courses, covering:
Cultural awareness
Leadership and innovation
Digital transformation (topics include blockchain, AI, cloud, IoT, and cybersecurity), and
Two electives from a selection of topics (i.e. machine learning, platform design, digital management, and more).
The MIT Professional Educational program is offered in a convenient online format, but admission is expensive and requirements are strict (with a low acceptance rate), and an expected 8-10 hours of coursework per week.
However, if you're not ready to commit to the full certificate program, MIT also offers individual programs that cover specific topics in digital transformation and offer designated certificates upon completion, shorter time frames, and lower tuition rates.
---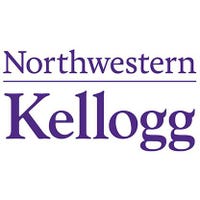 Northwestern Kellogg – Digital Transformation in Operations
Northwestern Kellogg Executive Education offers an online program focused on digital transformation in operations.
This 6-module online program is delivered over 2 months. Participants who complete all 6 modules with satisfactory feedback will earn a certificate from Kellogg Executive Education.
The focus on operations means this course is for business leaders and professionals looking to learn about practical applications of digital transformation, covering topics such as:
Aligning strategy and operations
Driving financial performance
Delivering scale and speed with digitization
Machine learning, and
Evaluating disruptive technologies
Participants can expect about 4-6 hours per week to complete the coursework. And, like the Yale program below, it is delivered through the GetSmarter online platform.
Considering the quality of faculty, depth of content, and overall business applicability, the cost of the program is very reasonable.
---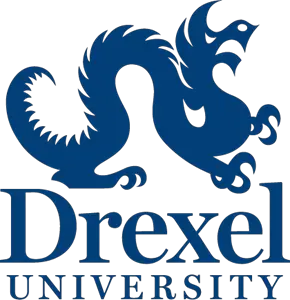 Drexel University – Online Graduate Certificate in Digital Transformation
Drexel University offers a fully online, 15-credit graduate certificate in digital transformation.
True to the multidisciplinary nature of digital transformation, the courses in Drexel's program are taught by members of both the College of Business and the College of Computing and Informatics.
This is one of the most complete online offerings available, with a 4-quarter curriculum (10 weeks per quarter) that includes 5 required courses:
Innovation Management
Technology Strategy
Emerging Information Technologies in Business
Digital Platform Management
Design Thinking for Digital Innovations
Qualified candidates should have at least 2-years of professional experience and strong academic credentials. If you meet these criteria, this is an excellent way to jumpstart your career in digital transformation.
Plus, this certificate program counts towards Drexel's Master of Science in Business Information Technology (MSBIT).
---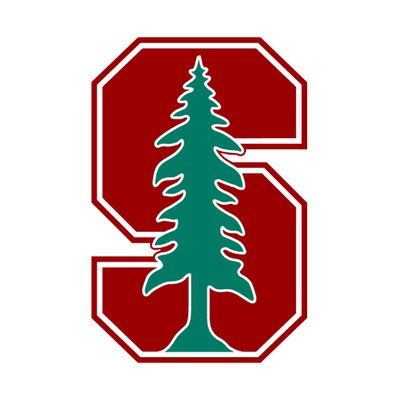 Stanford School of Engineering Online Digital Transformation Program
Stanford's online digital transformation program is focused on training future digital leaders by building a foundation in both the business and technical aspects of digital transformation.
Students will find features like lectures from world-renowned faculty and interactive activities to help them gain the skills they need for success.
While you can choose from a number of digital skills and strategy courses online, Stanford recommends students choose one of two tracks to complete the certificate program:
The Managerial Track: Focused on leadership, strategy, modeling and workforce design.
The Technical Track: Focused on building platforms and AI-enabled organizations.
Both tracks include foundational courses in digital transformation.
The Stanford program is a self-paced online program, and students can register for courses individually (with 60 days to complete each course) or via an "all-access" online pass.
Tuition for the all-access Plan is $5900. This includes a one-year subscription to the online platform where you can access all course materials, lectures, videos, assignments, and exams.
---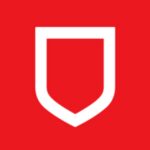 eCornell Digital Transformation Certificate Program
eCornell provides a comprehensive digital transformation certificate program to help students gain the skills they need in this field.
Highly interactive courses are taught by world-renowned faculty, and the program provides a flexible, online learning option for those who cannot attend classes on campus.
The eCornell Digital Transformation Certificate Program consists of 7 courses plus a leadership symposium, all available online.
The courses cover a range of DX topics, including:
Rapid ideation
Generating opportunities for disruption
Value creation and business model transformation
Prototyping, and
Experiential planning
Each course takes two weeks to complete, with an estimated 3-5 hours of coursework per week. The entire certificate program can be completed in 4 months.
---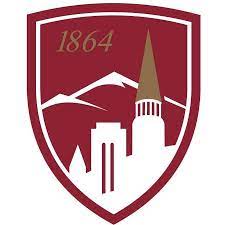 Daniels College of Business – Graduate Certificates in Digital Transformation
The Daniels College of Business, at the University of Denver, offers two online certificate options for graduate study in digital transformation:
Specialized Certificate
Graduate Certificate
The first option is a 4-course Specialized Certificate. In this program, students must complete foundational digital courses, including a full course on AI, plus 6-credits from a selection of "super sprint" courses focused on topics such as IoT, AR/VR, RPA, FinTech, Cyber Security, and more.
The Graduate Certificate is a 6-course program that builds on the specialty track and also requires completion of a course on Digital Ethics and Privacy.
Both programs are completely online and count towards the Daniels College of Business M.S. in Digital Leadership.
Overall, the DU certificate programs offer a comprehensive learning option for busy professionals with a unique mix of foundational digital transformation study along with targeted courses on leading technologies.
---

INSEAD Digital Transformation and Innovation Programs
The INSEAD Digital Transformation and Innovation programs include a series of multi-day courses on strategy and innovation with an international focus.
INSEAD (Institut Européen d'Administration des Affaires), one of the leading international business schools, is known for its world-class faculty and diverse range of course offerings for business professionals and leaders with varying levels of experience.
This program includes several 3 and 5-day sessions offered online or in locations such as San Francisco, Singapore, and France.
Current course offerings cover topics such as:
Leading digital transformation and innovation
Blue Ocean Strategy
Transformation with AI
Digital marketing strategy
Design thinking and creativity for business
Change in the age of digital disruption
The price for each course varies and depends on the scope of the materials and the location of the course (online vs onsite). Overall, these are high-quality learning opportunities, and many count towards full certification programs offered by INSEAD.
---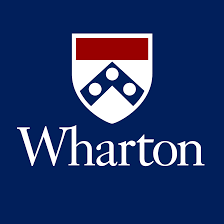 Wharton Executive Education's Digital Transformation for CXOs Program
The Digital Transformation for CXOs program at Wharton is part of the Aresty Institute of Executive Education. This program includes both online and onsite instruction, including three core modules in digital strategy, digital techniques and methods, and digital innovation.
Students also must choose three electives from five course options, including:
Executive presence and influence
Corporate governance
Career strategies
Future of work, and
Managing and implementing complex projects
Finally, there is a two-day networking and graduate event that takes place on the Wharton campus.
The Wharton program is a comprehensive program for executives that requires 12-15 years of work experience. Overall, this self-paced online program takes from 9-12 months to complete.
The tuition is more than most digital transformation programs, and the work experience requirement makes it more selective than other courses on this list, but the leadership and strategy focus is unmatched.
---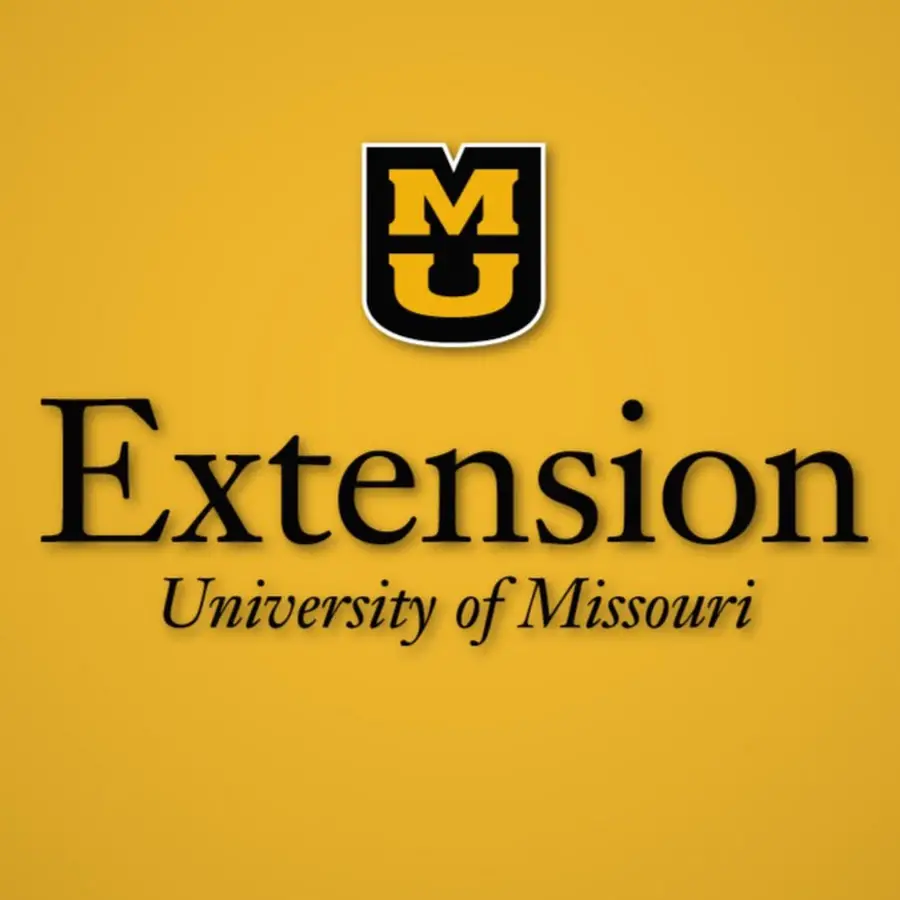 MU Extension: Certificate Program in Digital Transformation
The University of Missouri Continuing Education department offers a unique learning path in digital transformation by focusing on developing core skills through a self-paced online program.
Students can pursue an online certificate in digital transformation by completing three courses:
Business Data Analytics
Coding and Programming
Geographical Information Systems
Each course runs for 6 weeks and requires approximately 40-50 hours of total coursework to complete.
If you complete all three courses, you will earn a certificate in digital transformation from the University of Missouri Extension Program, as well as credits towards the broader continuing education program.
If you're looking to gain practical skills related to digital transformation at a reasonable cost (each course is $900), this is an excellent choice. However, if you are looking for a more strategic learning patch for executives, other options on this list might be more beneficial.
---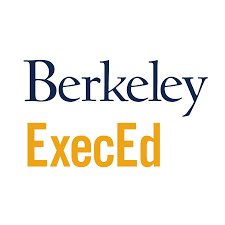 UC Berkeley ExecEd – Online Certificate Program
UC Berkeley ExecEd offers an 8-week online certificate in Digital Transformation. This program provides an overview of the key concepts and strategies necessary to develop effective digital transformation initiatives, as well as insights into emerging technologies like artificial intelligence (AI) and the Internet of Things (IoT).
The Berkeley certificate program consists of 8 modules that combine of fundamentals from IT management, data science, and marketing. Following an introduction, students will take courses in:
Opportunities in digital transformation
The role of data
Process of digital transformation
Digital business models
People and organizations
Technology and policy
Conclusion and action plan
Courses are delivered through videos, faculty-led webinars, group projects, case studies and a final capstone project.
Unlike other courses and programs on this list, there are no prerequisites for the Berkeley ExecEd program. However, students should be ready to commit to a challenging program that requires about 4-6 hours of coursework per week.
---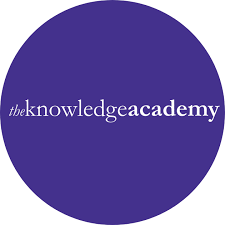 The Knowledge Academy – Digital Transformation Certification
The Knowledge Academy's digital transformation online certificate program is perfect for business professionals who want to stay ahead of the curve in this rapidly changing industry.
This program is offered online, in an instructor-led or self-paced online format, and includes a full curriculum of topics covering essential aspects of digital transformation, including:
The basics of digital transformation
Digital transformation domains and networks
Customer behaviors
Platform models
AI applications in business
Basics of big data
Disruptive business models and more
With the self-paced option, you can access the course portal with 16 hours of coursework, files, documentation, and a certificate of completion.
The instructor-led option is delivered over two days, with the same course content, on specific dates. Check the website for the instructor-led dates or to inquire about onsite options if you are registering for a team.
---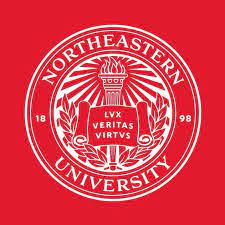 Northeastern University – Digital Transformation in Healthcare
The D'Amore McKim School of Business at Northeastern, along with the Mayo Clinic College of Medicine, offers a specialized M.S. in Management with a concentration in digital healthcare transformation.
This is a fully online 12-month program that prepares students for the unique challenges and opportunities at the intersection of technology and healthcare.
Courses are available on demand and include faculty-led sessions, group projects, and hands-on experiential learning.
The program is divided into three main sections, including:
Digital Health: covering topics such as business analytics, informatics and data mining
Healthcare Transformation: with a focus on growth, patient experience, and supply chain strategies
Strategic Management: focusing on ethics, finance, and the broader healthcare system
If you are looking to build your career in the health tech sector, this is an excellent opportunity to build your skills.
---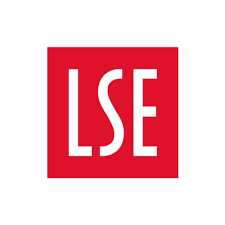 London School of Economics – Digital Transformation in HR
The London School of Economics, Department of Management, is offering an 8-week online certificate course focused on Digital Transformation in HR.
This course provides students with a set of practical skills to manage employees and implement technology at the organizational, functional and individual levels.
With a focus on using data and technology to drive HR transformation, the LSE certification program is delivered through the GetSmarter platform and includes 8 separate learning modules:
Orientation Module
The case for digital human resource management (HRM)
Identifying the problem: Evidence-based inquiry
Data sources, types, and collection
Data analytics for HR
Emerging tools for digital HRM (AI and HR)
Evidence-based HR decision-making
Implementing digital HRM
Supporting digital transformation
This program requires approximately 8-10 hours of coursework per week.
If you're in the HR field, this is an excellent opportunity to learn about implementing technology at your organization while earning a certificate from one of the leading business schools in the world.
---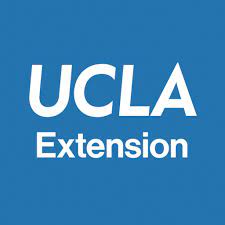 UCLA Extension – Online Certificate in Digital Transformation
Launched in 2022, UCLA's Digital Transformation Certificate program provides students with the knowledge and skills they need to develop digital strategies and lead a successful digital transformation.
This intensive, year-long online program is delivered via the Canvas learning platform and consists of 8 courses, each 6 weeks long, including:
Digital disruption and business transformation
Organizational alignment for customer retention
Culture and workforce transformation
Managing organizational transformation
Market analysis and competitive assessment
Digital supply chain
Fundamentals of tech-driven transformation, and
A capstone module on continuous transformation.
If you truly want to build a career in the field of digital transformation, this program will give you a full set of tools and the credibility of a certificate from an internationally recognized university.
---

Yale School of Management — Digital Transformation Strategy
The Yale School of Management, through its Executive Education program, offers a comprehensive 6-week self-paced online program in digital transformation strategy for business and tech professionals.
Taught by faculty members of the school of management (SOM), this program covers key digital transformation concepts, including:
Understanding digital disruptions
Creating and capturing business value
Customer-centric operating models
Reinventing value chains for growth
Change management, and
Leadership
Yale's program is offered through the GetSmarter digital learning platform. This a high-quality, competitive program that will definitely set you apart from other professionals in this field.
You can expect about 8-10 hours of coursework per week. But the cost is comparable to other programs, and a certificate from the Yale SOM definitely can't hurt.
---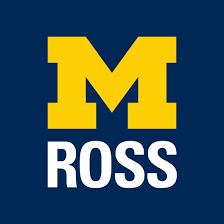 Michigan Ross – Digital Transformation and Innovation
The Ross School of Business at Michigan offers a 5-week online certificate program in Digital Transformation and Innovation.
The Michigan Ross program is taught by Nigel Melville, Associate Professor of Technology and Operations, and includes courses delivered via an online platform, along with group discussion and interactive live sessions.
The program is organized into 8 learning modules plus a live session:
The Business Imperative of Digital Transformation and Innovation (DTI)
Drivers of Change in the Fourth Industrial Revolution (4IR)
Digital Innovation Building Blocks
Value Generation Frameworks
Digital Transformation in Global Shipping – The Service Ecosystem Business Model
Digital Transformation in Durable Goods – The Product Ecosystem Business Model
Digital Transformation of Operations and Workflows
Mitigating Digital Risk – Corporate Social Responsibility (CSR), Ethics, Data Privacy & Cybersecurity
Students can expect to spend about 5-7 hours of coursework per week.
This program is reasonably priced and offers an excellent option to learn how to develop digital transformation strategies and unlock value from key technologies such as AI, RPA, and APIs.
---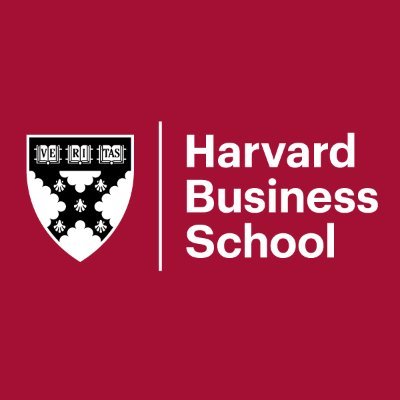 Harvard Business School Executive Education – Digital Transformation Programs
The Executive Education Program at Harvard Business School offers a series of programs covering Digital Transformation and Innovation.
Currently, their in-person offerings include individual course programs, including:
Driving digital strategy
Leading in the digital era
Competing in the age of digital platforms
Harvard is also planning a virtual program on competing in the age of AI.
These rigorous and comprehensive programs are taught by a world-class faculty at the Harvard Business School.
---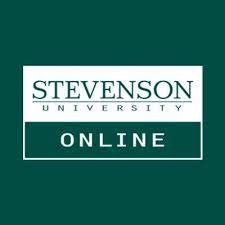 Stevenson University – Online Master's in Digital Transformation and Innovation
Unlike many online programs in this list, the Stevenson program grants an actual M.S. in Digital Transformation and Innovation. In fact, their digital transformation program is replacing the previous M.S. in Business Technology and Management.
What does this mean for prospective students? Well, for one, it means completing this program could give you a leg up on other candidates looking to build careers in this field.
But it also means you must already have a bachelor's degree to apply for this program, along with a solid academic record, and a commitment to a 36-credit program.
Students in the Stevenson M.S. program must choose from two learning tracks:
Emerging Technology: best suited for aspiring IT and system design professionals
Innovative Leadership: a business-focused track suited for those managing employees
This is a fully online program, with reduced tuition rates compared to traditional in-class degrees.
However, students can expect to pay $2,010 per 3-credit course. So, the total investment is substantial. Check with the University to learn about financial aid options.
---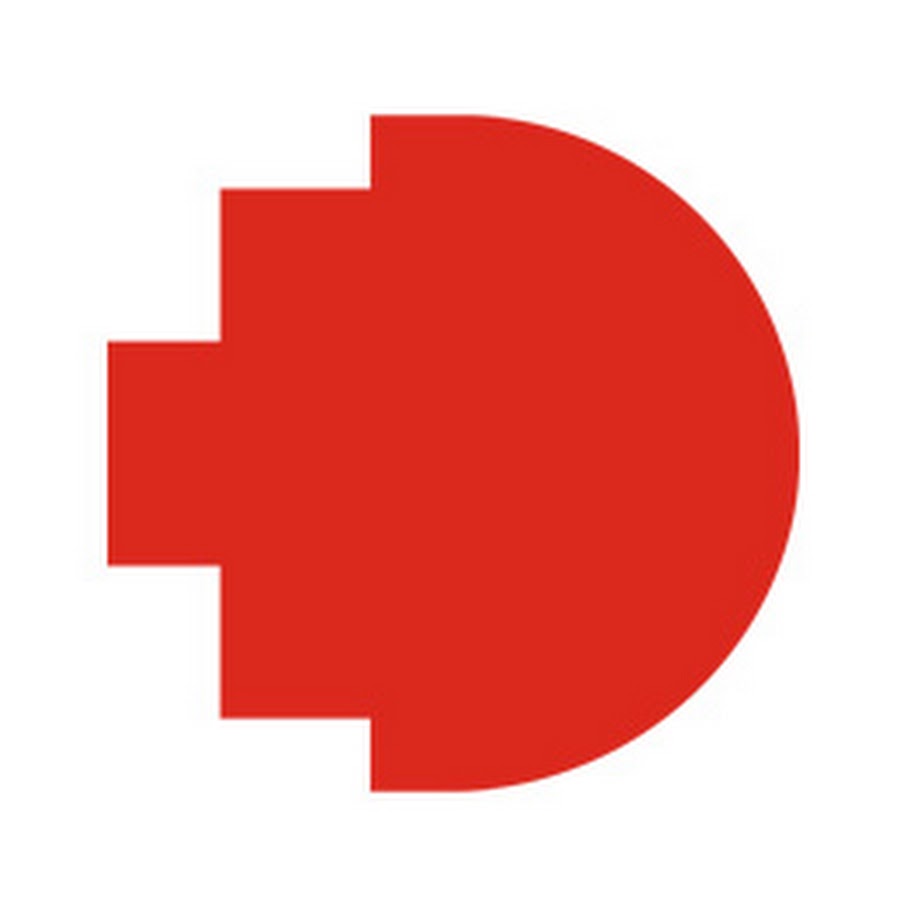 RMIT Online – Graduate Certificate in Digital Transformation
The RMIT (Royal Melbourne Institute of Technology) Digital Transformation Certificate program is a 12-month graduate-level program offered online. A 6-month expedited track is also available.
This Australian-based program focuses on building practical skills to lead and execute digital transformation initiatives with learning tracks to build foundational skills in leadership, process management and technology implementation.
The certificate program consists of 4 primary courses, including:
Digital transformation strategy and governance
Digital transformation enablers
Digital transformation execution
Skills electives (includes agile leadership, customer experience, blockchain strategy, AI strategy, and cyber security strategy).
The cost for each course is $3840, with a total program cost of $15,360. International students must also meet language proficiency and education and/or professional experience requirements for eligibility.
---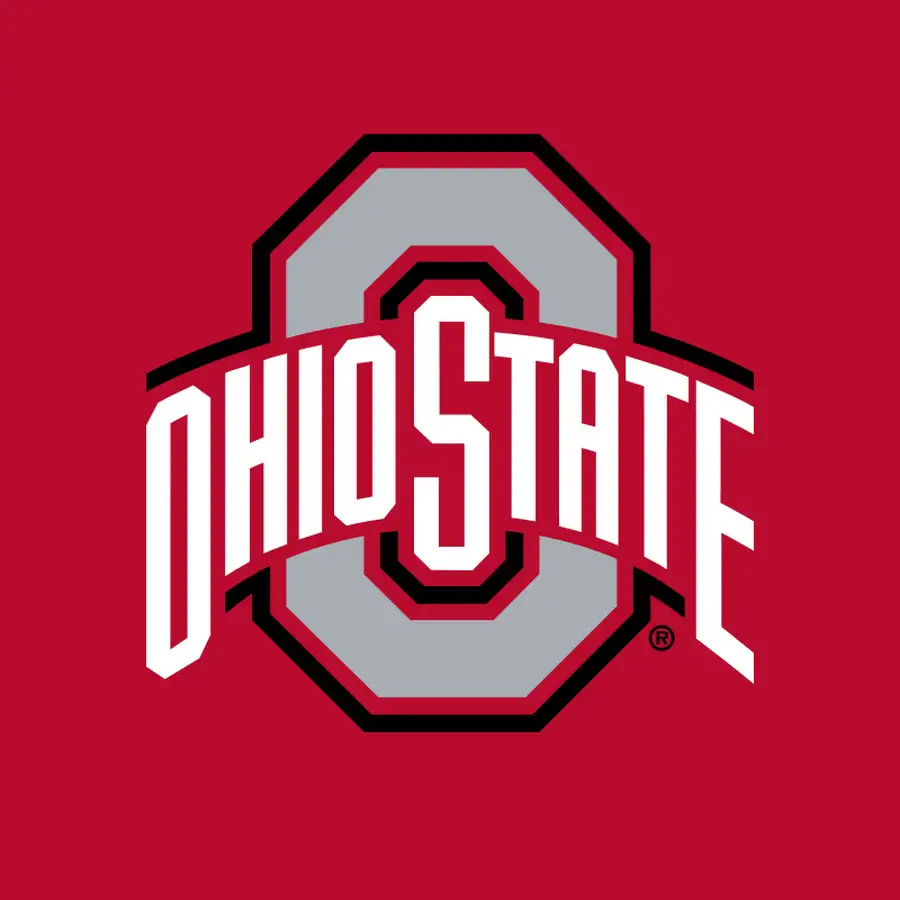 Fisher College of Business – Executive Education in Digital Transformation
The Ohio State University Fisher College of Business Executive Education program offers open-enrollment digital transformation courses designed to help business professionals gain the necessary knowledge and skills needed for success in this ever-changing industry.
Currently, this program includes two digital offerings: the Executive Guide to Managing Digital and Practitioner's Guide to Managing Digital.
The executive program is a single 6-hour, instructor-led, remote executive session covering the fundamentals of digital strategy.
The practitioner's program is a more comprehensive look at implementing a digital transformation strategy and is offered as a fully virtual program over 5 half-day sessions, over the span of two weeks.
---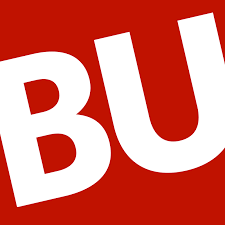 BU Micromasters® Program in Digital Transformation Leadership
As part of their Questrom School of Business, BU offers a graduate-level online certificate program in Digital Transformation Leadership.
This program can be completed as a full certificate program comprised of 5 online courses covering:
Leadership
Digital transformation strategy
Agile methodology
Data analytics, and
Platform strategy.
The certificate program requires a 9-month commitment with an estimated 4-7 hours of coursework per week. You may also be able to register for these digital edX courses individually if you're not ready to commit to the full online certificate program.
Contact BU's Questrom Digital staff to learn more.
---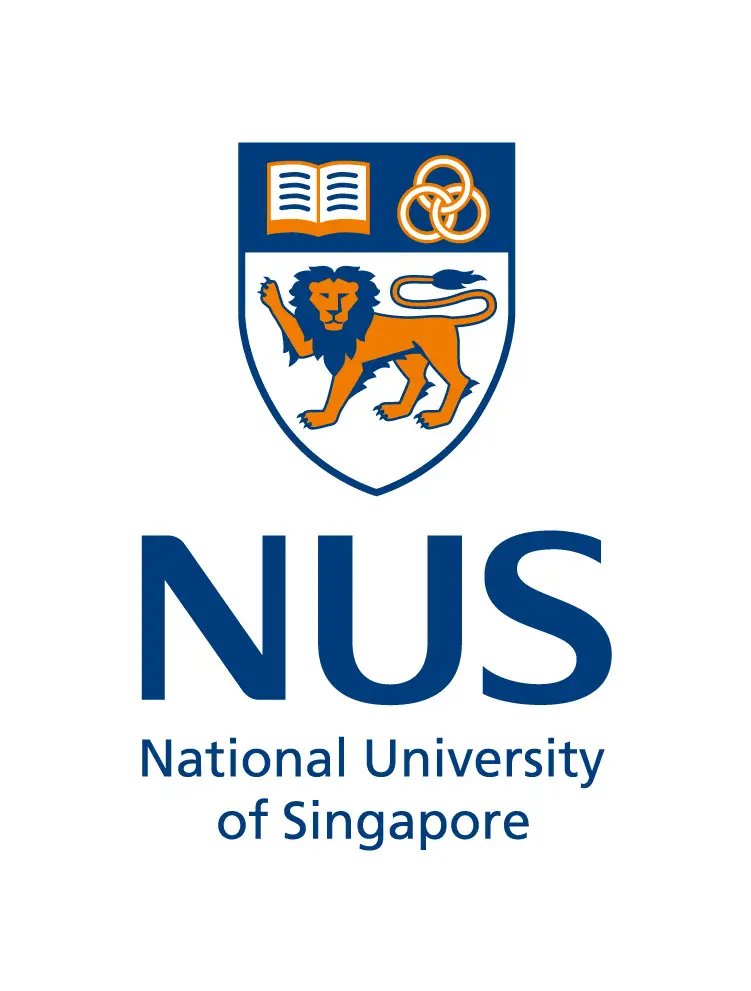 NUS (National University of Singapore) Digital Transformation Program
The NUS (National University of Singapore) offers a full Digital Transformation Program for both Singapore residents and international students. The program is available online and includes a unique certificate structure.
The Advanced Certificate in Digital Transformation is divided into 4 professional certifications, focused on:
Digital Marketing and E-Commerce
Digital Technology and Operations
Digital Strategy and Implementation
Digital Capability and Agility
Individual courses range from foundational digital transformation learning to more advanced topics covering leadership and management subjects.
Each course is taught by expert faculty from the NUS Advanced Computing for Executives program at the School of Computing. The courses include a mix of live sessions, small group work, and hands-on projects.
The focus of the NUS program is to prepare students for specific job roles, such as digital operation managers, project managers, and marketing executives. Note that students should have a technical degree (or equivalent) before applying.
---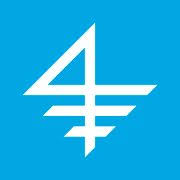 Columbia Business School: Leading Digital Transformation
The Columbia Business School Leading Digital Transformation program is available as a 3-day, in-person event or live online program.
This program is designed for managers and upper-level executives responsible for formulating strategies and driving digital change in their organizations. It includes a mix of practical frameworks, case studies, and hands-on learning delivered in lectures and interactive group formats.
Taught by David Rogers, author of The Digital Transformation Playbook, this course is eligible for 3-credits towards the broader Certificate in Business Excellence (CIBE) program at Columbia.
For those with less experience, Columbia also offers an excellent 1-credit online course in Digital Strategies for Business, which also counts towards the CIBE certificate program.
---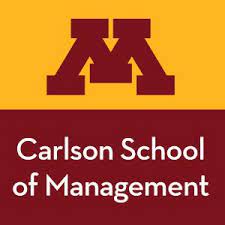 Carlson School of Management: Digital Transformation Course (2-Day)
The Carlson School of Management at the University of Minnesota is offering a 2-day in-person course on digital transformation in April of 2023.
This course focuses on 4 key concepts that are driving digital change in organizations, including:
The value of digital enterprise systems on business processes
The value of customer data and how to leverage this data
The "Internet of Everything", and
How cutting-edge technology like AI, ML, and data analytics are contributing to Industry 4.0.
The cost of this 2-day event is $3600, and it is geared towards business executives and managers who want to learn how to harness these digital trends and develop transformation strategies for their organizations.
---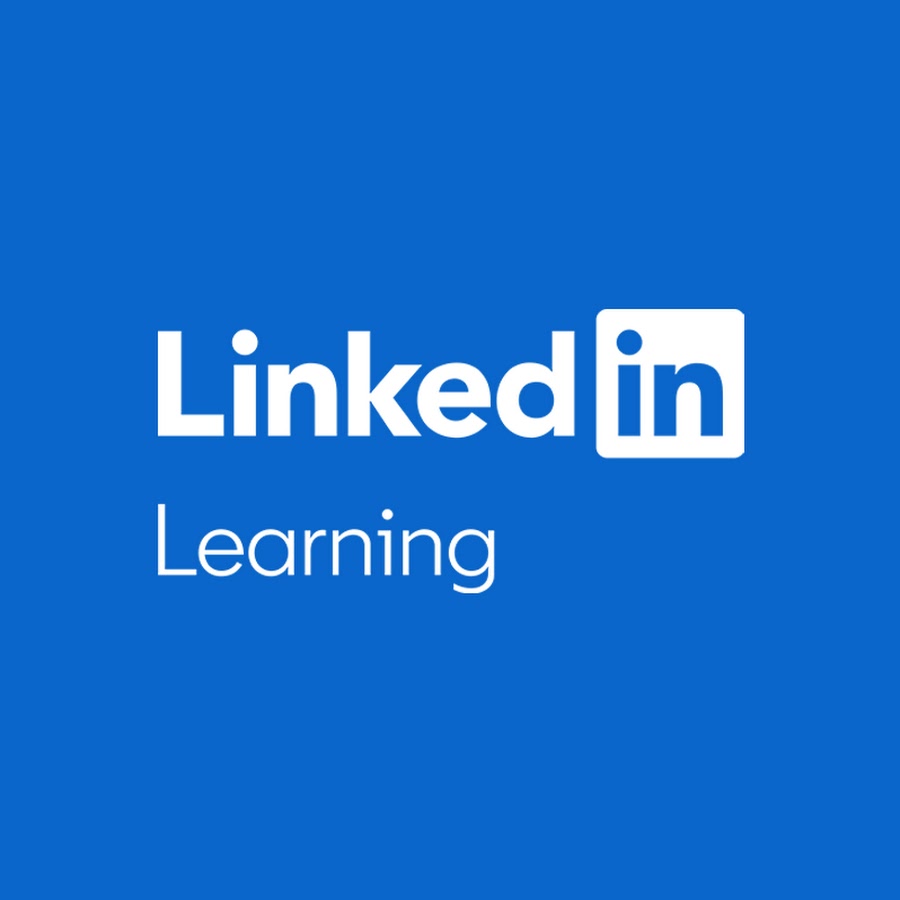 LinkedIn Learning — Digital Transformation Courses
If you're not ready to apply or dive into a full graduate-level certificate or master's program, Linkedin Learning provides an expansive selection of digital transformation courses to students.
These courses cover a variety of topics and can be completed on the student's own time.
Popular course options include
There are several more learning paths available, but be sure to check the course dates to make sure the information is current, and always scan the student reviews.
Even though some courses may be light on substance compared to the more rigorous certificate programs, LinkedIn Learning offers a low-cost solution with no enrollment requirements, making it an attractive option for those looking to build a basic level of knowledge before committing to a more expensive and time-consuming program.