Whether your company is just starting to digitize operations or is in the middle of a full-blown transformation, partnering with the right digital transformation company can accelerate the process and unlock significant business value.
But trying to find and vet the right digital partner for your business can seem overwhelming.

To help you out, we've spent hours researching different companies, including digital transformation strategy consultants, technology agencies, software development firms, managed IT service providers, and more.
Based on our research, we've compiled the the following list of excellent digital transformation companies you should know about in 2023 (listed in no particular order).
Regardless of the complexity of your project or the size of your business, one of these potential partners can likely provide the guidance and resources you need to succeed.
Digital Transformation Companies, Consultants, Agencies and More
---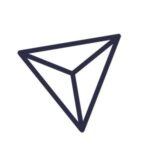 Before your business even begins a digital transformation process, you need a thorough understanding of well your current technology and processes are aligned with business goals and customer experience.
The Keenfolks, a digital transformation agency, can provide a Digital Gap analysis, looking at your current digital ecosystem and determining a strategy to move forward with a digital ecosystem that includes the right tools for your business, including big data analytics, AI and machine learning.
---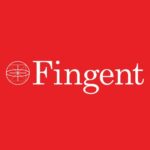 Some companies need a partner that is focused on innovation with more advanced technology to help them make progress in their digital transformation journey.
Fingent, for example, provides advanced technology and software development to bring a personalized and scalable approach to digital transformation. Their solutions include scalable cloud systems, AI-driven processes, RPA-enabled workflows, extended reality, and data visualization for companies across all business sectors.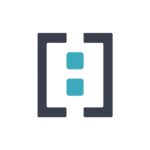 Hatchworks specializes in thoughtful, purpose-built software solutions that deliver real business value.
Delivering world-class software solutions through integrated US and Nearshore Agile teams. Headquartered in Atlanta, GA, the company also offers technology consulting services in agile development, DevOps, and cloud transformation.
---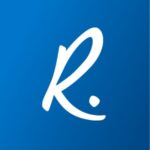 Resultant, formerly KSM Consulting, is a full-service technology consulting and digital transformation firm.
They offer a unique, tailor-made approach that involves partnering with companies to improve processes and systems with detailed change management, process mapping, system integration and data assessment for organizations of different sizes and at different levels of digital maturity.
---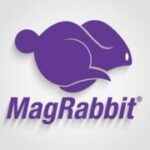 MagRabbit is an Austin-based digital product builder that provides clients with high-quality custom software development solutions for all web and cloud application needs.
Their end-to-end solutions for software development offer companies the opportunity to offload the heavy lifting so that they can focus on their core competencies.
MagRabbit also has a global digital transformation consulting practice to help companies with supply chain management and optimization, continuous improvement, change management, IoT and blockchain integration, and more.
---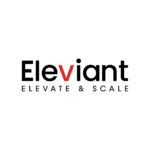 Eleviant is a digital transformation consulting firm offering a range of digital services for companies in different industries, including healthcare, retail, manufacturing, startups, finance, and logistics.
With over 250 professionals and a global presence, Eleviant delivers a "one-stop shop" for digital success, with expertise in mobile, cloud, RPA, modern web, e-commerce, and more.
---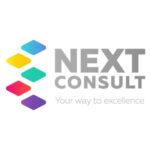 Established in 2010 as a boutique local consultancy, Next Consult is now a global consulting firm with offices in the US, UK, Switzerland, Romania and Bulgaria. They partner with companies in different industries to help with digital transformation strategy, digital marketing, operations, people management and technology.
Next is also a gold consulting partner and reseller of Salesforce, offering implementation, app integration, custom development and support.
---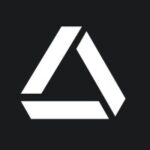 Evolut is an Australian-based digital experience partner and consultancy that helps businesses transform, find customers and stay relevant.
They are focused on improving customer experience and engagement during your digital transformation, with services that include website design, mobile app development, e-commerce, and digital marketing. Evolut can also help with implementing CRMs and overall experience design.
---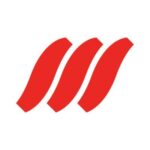 MMT Digital is a UK-based strategic technology consultancy that uses agile-based frameworks and innovative solutions to optimize and transform business performance.
Their focus is on optimizing existing IT capacity and improving digital ROI. MMT will also augment your existing engineering team, help reduce the cost of your legacy technology, and help you reach sustainability targets through innovative technologies.
---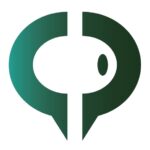 Olive was founded to transform and streamline the technology evaluation process during digital transformation.
The Olive platform helps companies determine the best fit for their needs based on unbiased data, with solutions to manage requirements, compare vendors, create digital transformation roadmaps, and define business goals
---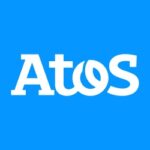 Atos is a global leader in digital transformation, providing end-to-end digital solutions for all industries in 71 countries.
With over 112,000 employees across the globe, Atos is working on designing the future of the information space, with expertise in the full spectrum of advanced technologies for businesses, including AI and automation, advanced computing, cybersecurity, edge and IoT, future of work, modern APIs and platforms, IT infrastructure, and more.
---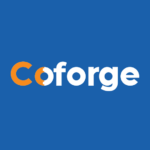 The Coforge team is focused on transforming client businesses at the intersection of domain expertise and emerging technologies.
With a detailed understanding of their industries, they offer clients access to leading platforms that power critical processes across various sectors like healthcare or defense & security.
Their proprietary solutions leverage cloud technology for fast delivery speeds, while also integrating data from diverse sources to create intelligent high-growth enterprises.
---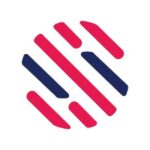 Sutherland is a unique digital transformation company that uses intelligent automation to improve customer experience, optimize productivity and achieve operational excellence. 
As a global tech services firm, with over 38,000 professionals located around the world, and strategic partnerships with Google Cloud, AWS, and Azure, Sutherland lays the foundation for scalable transformation by combining intelligent automation with other key technologies, such as robotics process automation (RPA), AI, ML and a suite of cognitive platforms and technologies.
---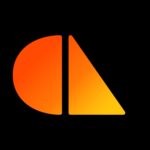 The cloud is often the centerpiece of a digital transformation strategy. Centrilogic's team of industry experts has a deep understanding of how digital transformation can be achieved.
As providers of cloud management, application solutions and enterprise technology services, they bring together people with extensive experience in designing or running companies that are cloud-first rather than piecemeal their efforts based on individual technologies.
---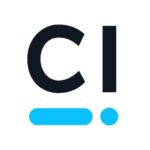 Ciberspring guides organizations through their digital transformation, from content to platforms, to design memorable customer experiences at scale.
Their services include platform strategy, content creation, marketing campaigns, data analytics, systems integration, and managed IT infrastructure.
When it comes to enterprise platforms, Ciberspring helps companies implement and integrate enterprise systems, including sales, marketing, and service platforms, to build a cohesive digital transformation strategy.
---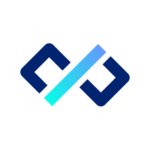 Performance Improvement Partners
Like many industries, when it comes to digital transformation, the private equity space has its own unique set of challenges and value-creation opportunities.
Performance Improvement Partners is a technology consulting firm built for the Private Equity industry.
They help firms assess current technology gaps and develop transformation strategies to find value-creation opportunities by designing digital business models, reengineering business processes and IT operations, optimizing digital spend, implementing automation, using data analytics, and more.
Some companies need a partner that is focused on innovation with more advanced technology to help them make progress in their digital transformation journey.
Fingent, for example, provides advanced technology and software development to bring a personalized and scalable approach to digital transformation. Their solutions include scalable cloud systems, AI-driven processes, RPA-enabled workflows, extended reality, and data visualization for companies across all business sectors.
---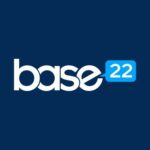 Base22 is a digital consulting firm with expertise in helping companies with agile and rapid digital transformation projects.
They promote a faster approach to building and delivering enterprise solutions, with services that include digital roadmap creation, experience design, building technology-driven processes, supporting ongoing technology needs, and helping companies scale processes and technology for future growth.
---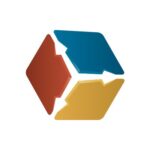 Many companies struggle with managing and understanding the complexities of a full-blown digital transformation strategy.
To address this problem, Tr3dent has developed a digital transformation accelerator to help simplify complex transformation processes and expedite business model planning and executive buy-in.
Their accelerator offers a visual and intuitive real-time, collaborative environment for designing new digital business ecosystems. In addition to its accelerator platform, Tr3dent offers digital transformation consulting and training services.
---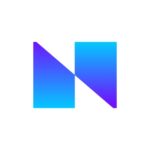 Nisum is a technology consultant and digital transformation partner that helps companies build custom digital commerce platforms.
Headquartered in Southern California, they also employ an agile transformation framework to help companies expedite the transition to a more effective and productive workforce.
Nisum has developed proprietary tools that can be integrated into a company's existing IT infrastructure to find inefficiencies, run tests, and create agile systems.
---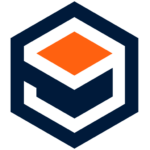 Square 9 helps companies simplify business tasks with Enterprise Content Management (ECM) solutions. ECM is a key component of digital transformation for many companies, including small and larger businesses.
Square 9 focuses on this aspect of transformation by using ECM to build document capture solutions, web forms and business process automation (BPA) workflows to improve and automate existing manual and/or paper-intensive processes.
---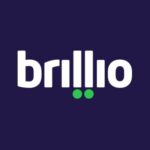 Brillio is laser-focused on turning technological disruptions into the advantages that business customers need to thrive in today's digital economy.
Brillio partners with digital companies to drive digital transformation through product and platform engineering, data analytics engineering, customer engagement and experience services, and digital infrastructure optimization.
---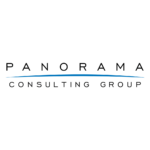 Panorama Consulting Group
For many companies, digital transformation starts with finding and implementing an enterprise resource planning (ERP) system. The right enterprise software solution can boost the efficiency, productivity, and performance of the people and processes at your company.
Panorama Consulting Group is an independent, niche consulting firm specializing in business transformation and ERP system implementations for private and public sector clients. Their services include independent ERP selection, full ERP implementation, and ERP training, along with technology and management consulting.
---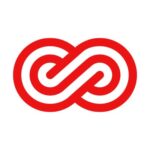 Headquartered in Dublin, Emergn is a global digital business services firm with a mission to improve the way people and companies work. Their main focus is on helping companies develop ideas into valuable products and customer experiences.
With services that include enterprise transformation, product innovation, data analytics, and intelligent automation, Emergn can work as a consultant, training partner, or full-scale development team to help bring new products to life.
---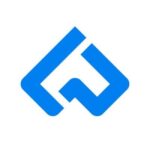 Many companies struggle with building and maintaining integrated digital solutions. LeapPoint is a digital advisory firm that helps fix this problem by focusing on "connected work".
They help companies design a well-integrated technology stack to make teams more efficient and productive.
Companies that focus on building integrated systems and processes will often see better and faster results with digital transformation. That's where a partner like LeapPoint comes in.
---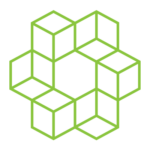 RTS Labs helps companies break down their digital transformation strategy into actionable steps.
If you need a partner to help modernize your company and boost your efficiency, RTS can help you discover your goals, build a transformation road map and then target technology improvements with customer experience design, business model transformation, data analysis, automated workflows and processes, security and compliance, and more.
---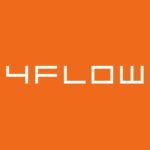 4flow is a Berlin-based consulting, software and 4PL logistics service provider.
With a focus on digital supply chain transformation, 4flow helps companies design a holistic supply chain IT system by working with logistics clients from initial strategy and roadmap planning, to full deployment and implementation.
4flow also provides software solutions for network and transportation optimization, as well as delivery optimization.
---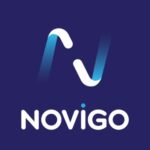 Novigo is a digital supply chain consulting firm. As a SAP Gold partner, Novigo helps clients uncover the benefits of SAP's Digital Supply Chain platform with logistics planning, innovation, and logistics implementation.
When it comes to digital transformation, Novigo guides clients through an initial assessment to determine the best path by conducting a discovery workshop, ROI analysis, and solutions demo of digital supply chain technology.
---

ANDfutureproof offers comprehensive digital transformation and innovation consulting services focused on designing and implementing digital ecosystems.
Run by Alex Pesjak, a consultant with over 20 years of leadership and transformation experience, along with a team of experienced partners, their enterprise services cover all digital stages of ecosystems and platforms, including strategy, design and implementation, and expansion.
---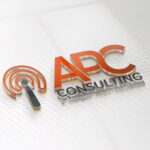 i-APC (Insight – Advanced Process Control) is an independent technology consulting firm focused on the industrial sector, including specialty chemicals, petrochemicals, oil & gas, and energy.
They specialize in non-linear advanced process control technology, and offer several solutions for companies seeking to become more digital and efficient, including process improvement, process modeling, big data analysis, IoT integrations, energy network optimization, and more.
---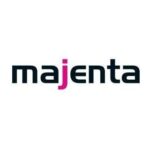 Majenta Solutions is a UK-based technology company that develops proprietary digital solutions for companies in the automotive, aerospace, construction and manufacturing industries.
They are experts in BIM (building information modeling), and offer a range of other technical services including content creation, data management, supply chain integration, and training.
---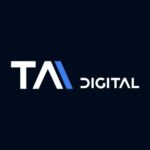 Many companies need an end-to-end technology partner to realize their digital transformation goals.
TA Digital, a global digital transformation agency, partners with companies to provide digital solutions at every stage of the transformation journey, including strategy, content and design, marketing, experience, data, and technology.
They work with business customers to identify goals, develop a framework, and implement technology from a full suite of digital partners and platforms, including Adobe, SAP, Salesforce, Elastic Path, and more.
---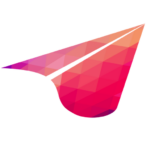 Teknoworks offers an award-winning approach for clients who need a partner to guide them confidently through digital transformation.
Their "Innovation Lifeguard" program helps businesses save time and improve their digital ROI with a thorough planning process that includes Ideation, Validation, and Scoping.
Teknoworks is also a Microsoft Gold partner for data analytics, application development, and cloud platforms. In addition to their consulting services, they provide software engineering, automation, and legacy system modernization.
---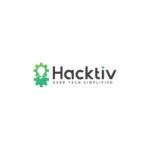 Hacktiv is a small team of consultants and developers that delivers end-to-end digital transformation solutions for companies of all sizes.
Hacktiv implements business applications and enterprise systems with expertise in key digital platforms, such as Microsoft 365, Azure PaaS, Azure Lift and Shift, Smartsheet, Microsoft Power Platform, and more.
Based in the Phillipines, this group employs an extended team of developers and consultants to build solutions for companies all over the globe.
---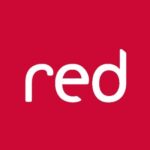 As the world's leading specialist SAP resourcing company, Red Global is a valuable digital transformation partner for companies that need specialized SAP talent.
With offices in Germany, USA, Switzerland, and London, Red Global has access to over 300,000 professionals to help with a range of SAP-enabled projects, including business applications, data and analysis, development and architecture, cybersecurity, and more.
---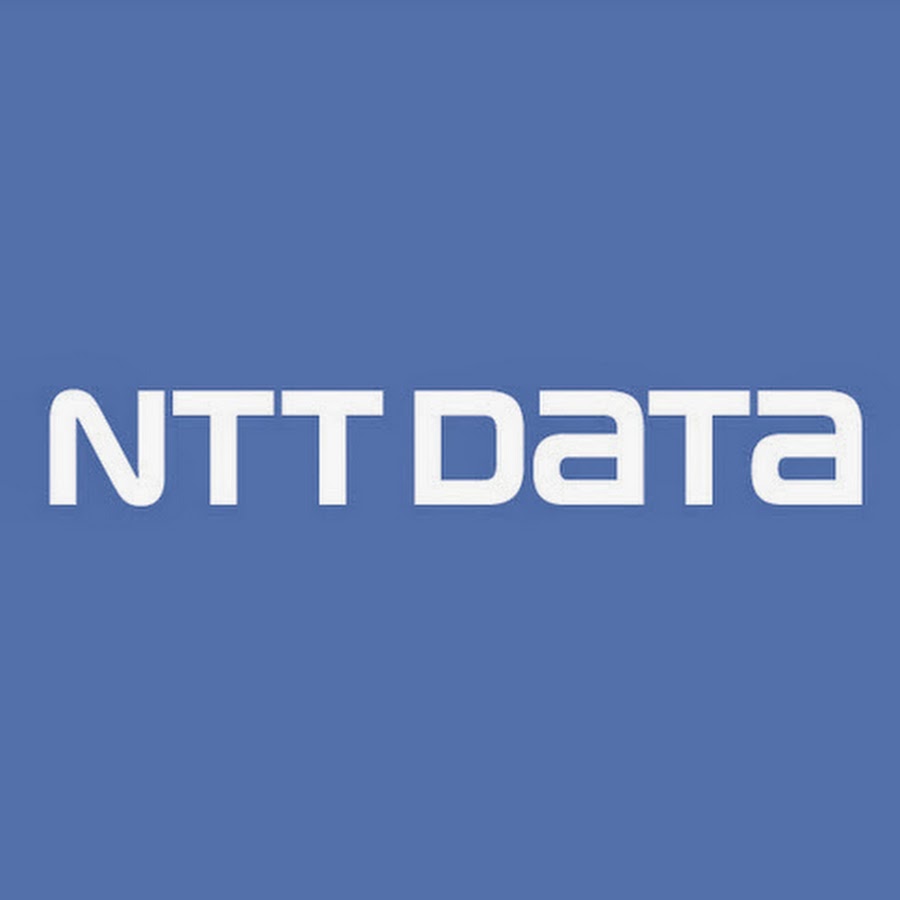 NTT Data is a globally recognized innovation leader that specializes in the delivery of IT solutions and services to help companies transform through consulting, industry-wide implementation as well business process support.
The company also offers managed service offerings for those who need assistance across all aspects of technology and digital transformation, from planning and strategy to implementation and ongoing management.
---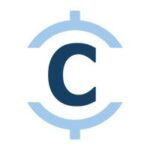 The Corporater Business Management Platform is a comprehensive solution that includes all the tools you need for rapid, scalable and flexible digital transformation.
The main perks of using an integrated platform like this are that it eliminates silos and can be tailored depending on the specific objectives of your digital strategy, including performance improvement, cybersecurity and privacy, risk management and governance, business continuity, data integration, workflow automation, and more.
Corporater is a global enterprise software company, and the platform comes with support and training to help you configure and implement the tools to move your business forward.
---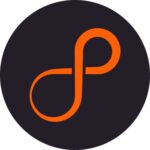 Persistent helps companies modernize their applications, infrastructure and processes with deep technical expertise and solutions from a digital partner ecosystem that includes AWS, Google, Salesforce, UiPath, Red Hat, Microsoft, Outsystems, Snowflake, and several more.
Their goal is to help businesses take full advantage of automation, AI, and cloud technology with services that include CX transformation, strategy and design, software engineering, data and analytics, cloud and integration, and more.
---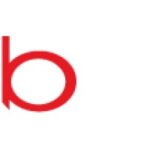 For many companies, digital transformation starts with the initial phase of digitizing existing paper-centric processes. Berkone has actually been helping companies with content and process automation since 1936, and now their scalable document processing solutions are used to drive transformation and integrate with your ERP, CRM or other enterprise business applications.
Berkone offers a "digital mailroom" where your mail is digitized and integrated with your own content management system where it can be tracked, merged with email, and added to existing workflows.
---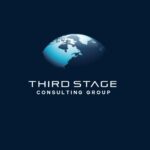 Even as a small, client-centric company, Third Stage Consulting has emerged as a global thought leader in business transformation, ERP software systems, and operational change management.
They operate with a technology-agnostic model, matching clients with vendors based on their specific needs and assisting with digital strategy, software selection and implementation, data architecture and integration, business process optimization, cloud strategy, and more.
---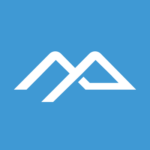 Mountain Point helps companies along in their digital transformation journey by streamlining their sales, marketing, and operational processes.
Beginning with "base camp" planning stages and moving to managing complex technology challenges and leveraging data for better decision-making, Mountain Point relies on a team of consultants and experts to assist with ERP and e-commerce implementation, platform integration, advanced analytics, AI, UI/UX, Salesforce consulting, and more.
---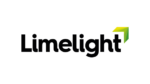 Looking for a partner to help you fast-track your ERP-focused digital transformation? Limelight Solutions is a SAP consultancy with a core focus on speeding up digital transformation, offering a suite of acceleration solutions focused on launch, assessment, transformation, setup and processes.
They deliver transformation projects, with SAP as the core platform, with a target of 6-months to completion and under cost-controlled circumstances, without compromising governance or leadership oversight.
---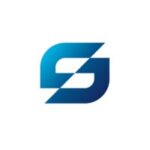 Shyft Global Services offers product and customer lifecycle management services, with a range of outsourcing capabilities to help companies reinvest in digital transformation and growth.
They provide an XaaS (Everything-as-a-Service) platform where companies can tap into their expertise in PLM and supply chain management for a custom-tailored approach to integration, deployment, support, ongoing maintenance, customer experience, and more.
---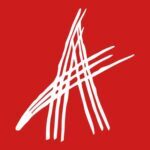 Aras focuses on the needs of manufacturers by providing a full-featured, low-code industrial platform to help companies develop, customize and upgrade applications as needed.
Their product lifecycle management (PLM) solutions are fast and flexible, allowing companies to create better processes and support digital threads where they can track a product and its digital assets all the way from concept through design, manufacturing, quality, and service.
---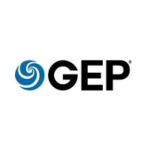 GEP helps companies innovate with digital procurement transformation to unlock business value from their supply chain management practices.
They've developed a unified procurement software solution called GEP Smart, which integrates emerging technologies, such as AI, cloud, mobile, blockchain, big data, and quantum computing, into one system that's supported by a team of experienced digital supply chain professionals.
---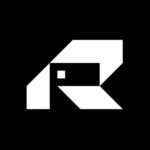 ITRex is an enterprise software development company and IT services firm with a focus on implementing emerging technology for growing companies.
As a digital transformation consultant, ITRex helps companies bring their IT environments and legacy systems up to speed by focusing on reengineering their core IT infrastructure, resolving technical debt, and modernizing legacy systems and business processes to enable successful transformation initiatives.
---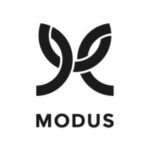 Modus Create operates with a global team of consultants to help large enterprises move fast, stay nimble, and embrace next-generation technology.
With a full roster of commercial technology partnerships, including AWS, Atlassian, Cloudflare, Github, Miro, and more, they offer digital strategy, product development, omnichannel CX, enterprise architecture planning, application modernization and more.
Modus Create also provides a full digital transformation assessment to help companies understand their digital maturity and change readiness levels.
---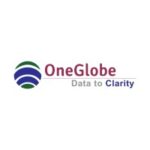 OneGlobe is a leading digital systems integration company providing a wide range of services helping companies with public cloud adoption, advanced business analytics, SaaS implementations and more.
OneGlobe works with companies of all sizes, including SMBs and start-ups, and helps businesses succeed with ambitious, challenging, and unique cloud projects.
Their mission is to provide innovative solutions and services that help companies align their "business" and "technology" goals, thus enabling business profitability and IT efficiency.
---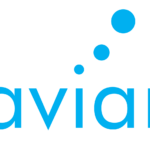 Saviant partners with manufacturers, industrial companies, and engineering firms to help them optimize smart machines and IoT as part of their digital transformation.
Specifically, Saviant provides consulting and implementation frameworks to help industrial companies get the most out of their IoT technology, focusing on predictive maintenance, real-time measurement analysis, condition monitoring and machine diagnostics.
They can support product and technology teams by customizing IoT solutions, connecting equipment to the cloud, adding intelligence and advanced analytics, and consulting on digital twin capabilities.
---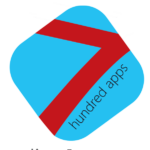 700Apps is the leading provider of digital transformation and technology solutions in the MENA region, with more than 10 years of experience across Enterprise Businesses and Governmental Sectors.
They offer consulting services and software development to assist companies with low-code solutions, business process automation, and technology outsourcing. 700Apps relies on leading development and open-source platforms to implement technology to optimize your existing business processes.
---

Talsom's tagline is "Transformation with a Purpose". A certified B-corp, Talsom provides management consulting services for businesses with a specialization in digital transformation.

Beginning with their design studio, which helps companies find their digital identity and create a culture of innovation, Talsom assists with all stages of transformation, through innovation, strategy and execution.
They help companies build a roadmap, prioritize digital goals, select software and enterprise platforms, review and modernize business processes, and more.
---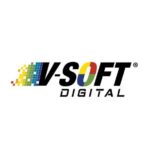 Based in Louisville, Kentucky, with offices across the U.S. and Inidia, V-Soft Digital is an IT services firm and digital strategy consultant committed to solving your toughest business and digital transformation challenges.
Their approach to transformation involves three pillars: Engineering services (with a full scope of technology solutions for businesses, including CX platforms, systems integration, AI, cloud strategy, and more); Operations (helping companies operate and scale up technology in their business processes); and Strategy (guidance, support, and planning for continuous improvement).
---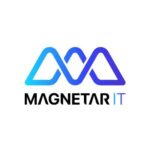 Magnetar IT is a UK-based digital services company that helps businesses find better and more efficient ways of operation through practical digital transformation strategies.
They work with companies across different industries, including HR, construction, manufacturing, and public relations, to review business processes and implement new, more efficient technologies using automation, cloud migration, systemization, IT strategy and design, and more.