One of the important choices you'll make when establishing a cloud-based system for your business is deciding on a public or private cloud.
There are essential differences between these options, including hybrid cloud platforms, cloud security, storage, infrastructure, and various providers, including Microsoft Azure, Alibaba Cloud, IBM Cloud, and Google Cloud.
Table of Contents
The Difference Between a Private Cloud vs Private Cloud
When you choose a public cloud service, this platform operates on remote servers managed through a provider for various enterprises. Examples of public clouds include IaaS and SaaS services.
Public cloud platforms share computing services with various customers, though each client's profile is maintained privately so that personal data and applications are hidden and protected from other customers.
When a company or organization uses a public cloud system, it's like renting a studio office or apartment, where the specific area used is subject to privacy. However, other people or parties use spaces in the same building.
Private and Public Cloud Structures
Public cloud infrastructures function like a commercial office building, where various businesses, organizations, and professionals rent space to conduct business within defined parameters. They share computing resources and tools within the cloud environment.
This varies from private cloud computing, which provides more exclusive access to resources, much like renting a private property or space that's not accessible to other customers or users.
Private cloud providers are offered and operated by third-party companies that maintain clouds designed for each user or company.
This cloud structure is highly secure and favored by organizations that need to protect sensitive data, including medical records, legal findings, and personal data protected by legal organizations.
There are variations in public and private cloud infrastructure, including hybrid and multi-cloud platforms. These cloud structure platforms highlight the benefits of both private and public systems based on each customer's individual needs.
Multi-cloud systems integrate public clouds that run together, which provides greater access to cloud services, while hybrid cloud systems combine a private cloud system with one or more public clouds.
The Benefits and Drawbacks of Private Cloud Systems
One of the main features of a hosted private cloud platform is the high level of security provided for data storage, especially for sensitive and vital information that requires a high degree of protection. There are other great features offered within a private cloud infrastructure, including:
Only data from one organization is stored within a private cloud system, strengthening the security level many private companies require.
The private cloud offers high performance and is designed to offer specific hardware and services customized to meet the needs of each customer.
The platform is hosted at restricted sites or locations, as defined by the service provider, which prevents access to the system from outside of these parameters.
There are dedicated servers built for each customer.
Related: 5 Types of Cloud Migration
A few notable drawbacks to using a private cloud platform include the high costs and limited access, which is only available through a private network.
While the system is highly reliable and secure, unless an enterprise requires a significant level of security for sensitive data, many customers find the private cloud structure is limited in providing access from more locations and cannot be connected over a public network.
Examples of private cloud environments include Red Hat and VMWare.
The Benefits and Drawbacks of Public Cloud Systems
When you integrate your business with a public cloud provider, you'll have access to many tools, resources, and options shared across many other customers while maintaining privacy for your organization, including customer profiles, accounts, and financial data.
Many companies choose a public cloud model for the following benefits:
It's significantly less expensive than private cloud services, which is feasible for companies and small businesses working within a budget.
While data is stored in a shared digital space, it's isolated to maintain security and only shared according to authorized permission and within specific security parameters.
You'll have access to many services through a public cloud, such as hardware, tools, and upgrades that are free or available at a low cost. These services are typically versatile and fit the needs of most customers.
For many businesses and organizations, public clouds offer the ideal balance between cost-effectiveness, tools for development, and accessibility with security, and there are a few disadvantages to consider.
Public cloud networks may encounter performance issues, ranging from moderate to high results, to lower satisfaction, depending on the provider you choose for your organization.
There is a good level of reliability, though it's not at the same level as private platforms. Examples of public clouds include Google AppEngine and Amazon Web services.
Which Cloud Infrastructure Is the Best Option for an Enterprise?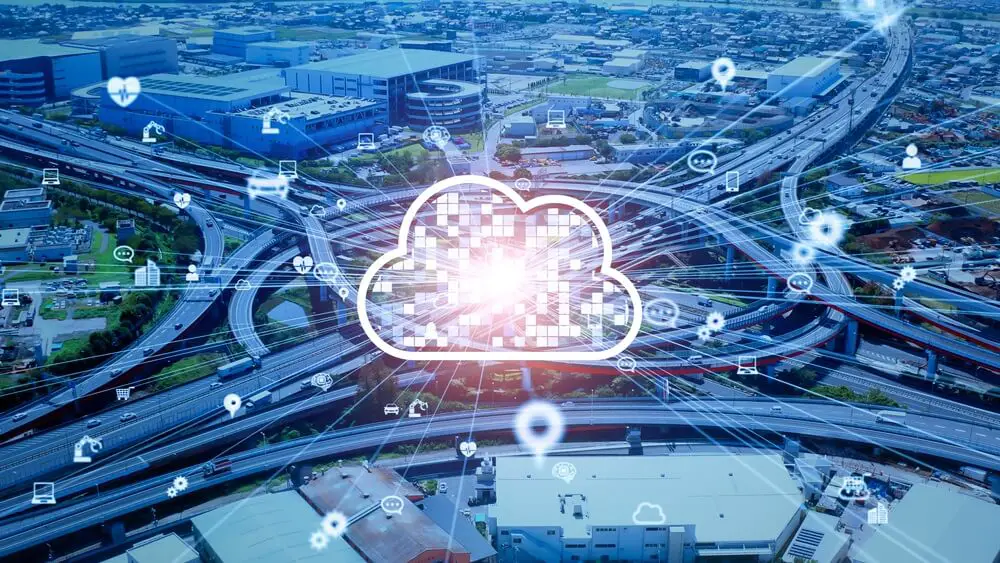 When reviewing a cloud environment for your enterprise, it's essential to consider all the benefits and drawbacks of private, public, and hybrid cloud models.
While private cloud computing offers extensive security for safeguarding private and sensitive information, the public cloud infrastructure offers more services and resources over a larger platform for start-ups and businesses.
Generally, it's best to review your company's budget, security needs, access to resources, and customer services to determine which type of cloud environment works best.
Some companies are subject to regulatory guidelines or compliance, which requires a certain level of data protection, which private clouds provide.
On the other hand, public cloud systems are an excellent option for a company that offers services and modules for a greater audience at many access levels.
Summary
There are many cloud environments to choose between, exclusive private cloud providers and public platforms, as well as hybrid and customized cloud services.
Selecting the best cloud service provider based on your enterprise's needs, including assessing the range of cloud resources, scalability, data storage capacity, and security levels is crucial.
Various cloud models, including private and public cloud infrastructures, continue developing and providing competitive support, resources, and services to a broader range of clients globally.