HCM Cloud is an Oracle cloud application that offers a complete human resources management system that provides a wide range of services for medium to large-sized organizations and businesses.
It's a workforce management system that offers tools and functions for all facets of human capital management, including recruitment, hiring, talent management, payroll, performance evaluation, and more.
Oracle e-business suite also provides cloud-based functions that support all aspects of an organization, including customer service, finance, supply chain, inventory, and other management-related tasks.
These tools work with machine learning, digital assistants, and AI or artificial intelligence.
Table of Contents
How Does Oracle HCM Cloud Function and What Does it Include?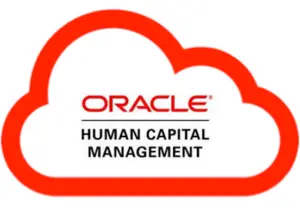 Every module in the Oracle HCM Cloud handles many HR processes, including global human resources management across various departments and subsidiaries.
These cover strategies in workforce planning, compensation, workforce health benefits, reporting safety incidents, management of work hours, labor absences, and related details for each employee.
When you purchase Oracle's HCM cloud, you can invest in the complete package, including all modules or individual modules and functions to customize talent management and human resources for your organization or company.
The Pros and Cons of Implementing the Oracle HCM Solution
There are many benefits to implementing the Oracle HCM Cloud, whether you choose several stand-alone products or the full e-business suite for your company's needs.
While the Oracle cloud HCM integrates many functions into a comprehensive system, it's designed to be easy to use and adapt from other software and online platforms.
Advantages of Oracle HCM
All processes within a company or organization are accessible throughout the HCM solution so that all details, changes, and updates are all in one place.
Based on customer reviews and feedback, new capabilities, tools, and features are introduced quarterly.
It's a well-established global human resources cloud-based platform, previously known as Taleo, and offers many of the same features and more, including analytics and talent management tools.
The system's human resources management features provide exceptional tools to include detailed demographic information on each employee, job profiles, performance management, evaluations, leave of absence management, and company history, including tracking every employee's career through an organization.
Extensive payroll management features include tracking, salary revisions, direct payments, state and federal deductions, managing vendors, retirement benefits, and healthcare plans.
Cloud-based software integrates quickly, as no installation is required, and you won't need additional hardware upgrades.
It's an affordable cloud-based system, and pricing begins between $8 and $13 monthly, per user, for Oracle HCM Workforce Management and Global HR suites, with the option of adding more features and options to this cloud-based platform.
Drawbacks of Oracle HCM
Oracle Cloud HCM offers lots of advantages, and just a few drawbacks, based on your organizational model and business plan.
While Oracle cloud applications are ideal for medium to large organizations, it's not feasible for smaller companies or start-ups, as it offers many features and tools that wouldn't likely be used to their fullest potential.
For this reason, the cost of implementing an Oracle HCM suite may not be the best solution until a company grows to a considerable size.
While there are several drawbacks, based on whether this cloud-based platform fits nicely into a company's structure, it's a worthwhile investment for building a solid workforce management system with an easy-to-use cloud-based talent management suite.
There are a few essential factors to consider when reviewing your company's requirements and the functions and features of the Oracle HCM cloud:
There is no free version of the platform with basic features or free trial periods to try the cloud-based system for your company.
There aren't any notifications when there's a change in workflow, and no chatbot features are available.
The integration of some tools and customization processes may take longer than expected.
Overall, there aren't too many disadvantages to the Oracle HCM cloud. The many advantages override the few drawbacks and offer a more straightforward, user-friendly platform for all the core functions, including complex businesses with subsidiaries and multiple operations.
Features and Cloud-Based Products Offered by Oracle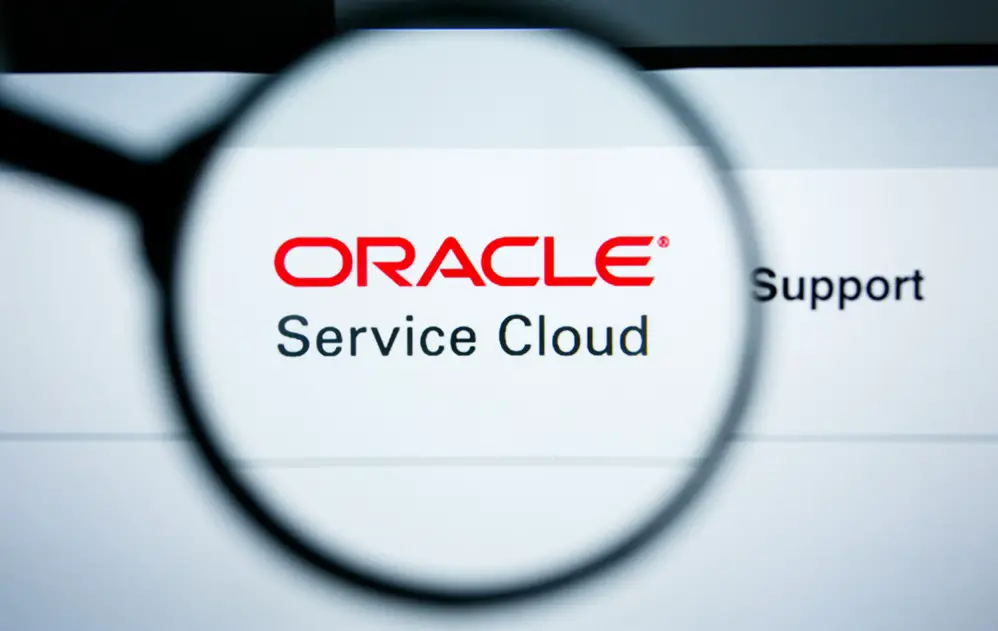 The Oracle HCM Cloud is a full-service platform that delivers services for all levels of the human resources process, from acquiring candidates, assessing talent, screening, onboarding, and hiring to setting up employee profiles with tax deduction details, demographics, compensation, and benefits.
The talent management system tracks and develops all aspects of employees, teams, and payroll functions, so that everything is integrated and easy to access for a quick summary when HR consultants review candidates within the organization for performance management and career paths.
The most detailed aspects of each employee, including executive expense accounts, management goals, travel expenses, bonuses, and talent review for succession planning, make Oracle's HCM system ideal for larger companies.
HCM cloud-based products offered through Oracle's e-business suite include the following:
Talent Management specializes in acquiring candidates with talent the ideal fit for vacant positions, as well as assessing the skills of employees for career development.
Work Life Solutions supports employer-sponsored employee wellness benefits, volunteering opportunities, and incentive programs.
Global HR is where all the core human resources functions are processed, including workforce modeling, the help desk, strategic workforce planning for current and future management structures, reporting health and safety incidents, and implementing improved operations to optimize efficiency.
Workforce Rewards handles sales and bonus compensation, payroll processing, benefits, and compensation levels.
Workforce Management focuses on implementing the best labor and time management process and workplace modeling, including absence management for more outstanding production.
Summary
Oracle HR cloud-based products offer a professional suite of services for organizations and companies of all sectors to streamline all processes into one program for human capital management.
While transitioning to a cloud-based platform may prove challenging initially, it becomes easier to manage than traditional hardware systems.
Once you implement the Oracle HCM Cloud, regular updates are available, including enhancements to the platform based on technology advancements, customer feedback, and business needs.
Oracle HCM software is the ideal solution for HR leaders in many organizations, including the public sector, banking, insurance, manufacturing, retail, and international corporations.