What is SMAC, and how does it apply to digital transformation? The SMAC recipe stands for social media, mobile devices, analytics, and cloud technology, which references all the main areas in a digital business model.
When an organization implements a SMAC platform from the start, this allows for a better-structured environment, where companies can maximize the benefits of digital tools and social interaction through mobile devices, sensors, social media, loyalty programs, wearable technology, and websites.
A SMAC platform integrates the components of IT (information technology) into a vehicle of consumerism that can provide a broader range of services, information, and access to products with greater ease.
SMAC allows businesses to become inter-dimensional through four main types of technology, improve access to their services, and promote new products and services for distribution while expanding a customer base through marketing campaigns on social media platforms based on data analytics, websites, and mobile apps.
Table of Contents
The Advantages of SMAC
What are the benefits of implementing SMAC in a business or organization?
These technologies offer innovation and greater customer engagement through various platforms and communication channels while using cost-effective methods and strategies to increase sales and customer satisfaction while creating productive marketing campaigns. There are many advantages to implementing SMAC:
Greater opportunity for collaboration between various teams, departments, individuals, and organizations, which leads to more effective marketing strategies and success.
There are no geographical boundaries; social media, websites, and mobile apps are available worldwide, making a brand, product, or service easily accessible.
Innovative apps, social platforms, and websites allow customers to provide feedback on their customer experience, leading to improved results, customer retention, and sales.
It's an effective way to collect data for increased production and operational efficiency.
The Four Technologies of SMAC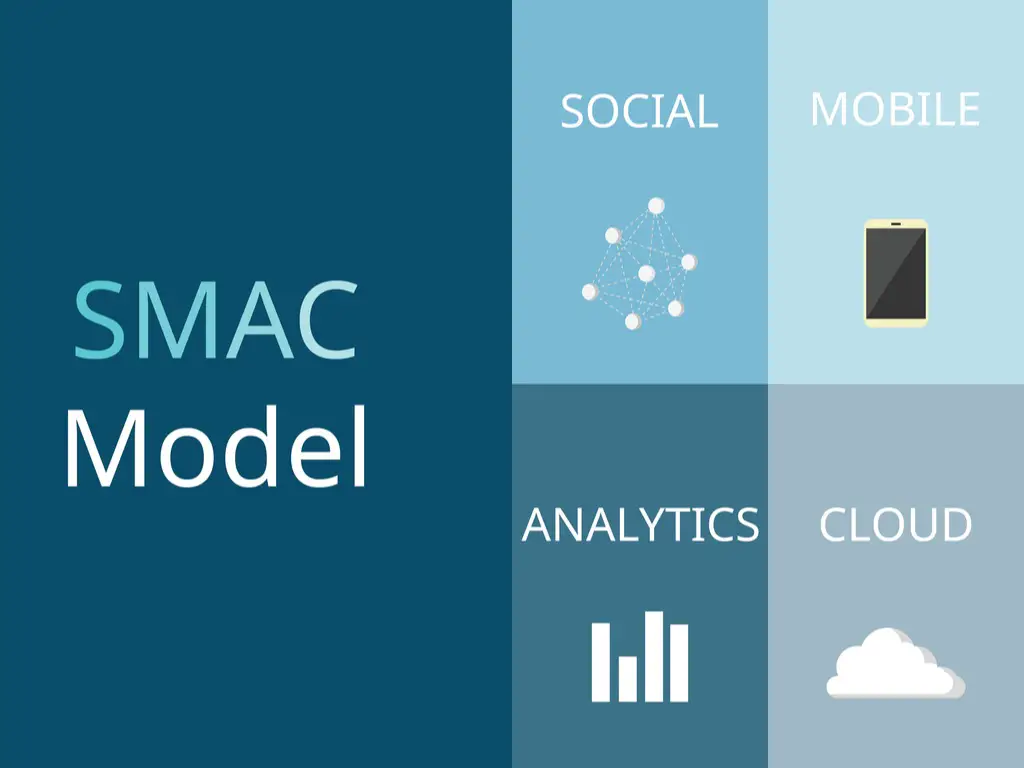 Each technology plays a significant role in improving the profitability and success of a business. It's one of the best strategies for maintaining a competitive advantage in any marketplace while expanding on current and new business opportunities.
Social Media Platforms
Many social media platforms offer new options for businesses to engage and communicate with customers.
Facebook, Instagram, Twitter, TikTok, and Snapchat are a significant part of the SMAC era, as they reach a global client base while advertising to new users through various methods.
Marketing campaigns often integrate interactive posts, video content, and social media influencers who target specific demographics or groups based on algorithms and online searches.
When a new or potential client signs up for more information based on content for a product or service, they may be required to provide basic information in the required fields, which gives the company a better idea of their clients' needs while improving marketing strategies.
This process allows businesses to cost-effectively achieve the maximum reach through a global audience.
Many people on social media further improve the reach of marketing campaigns by using hashtags, reposts, "likes," and networking with other customers or users of the platform.
Mobile Devices
It's common for many people to use mobile apps, wearable devices, and connected devices that are portable and convenient in place of a traditional desktop or laptop.
Mobile technology has grown exponentially in the past two decades.
This includes many features in digital technology and provides ad space, apps, and shopping platforms for customers from their smartphones or other mobile devices.
Many new business models integrate the benefits of mobile technology to provide new services to their customers.
Data Analytics
This part of the SMAC application is vital in projecting the future outcome and success for an organization or company based on its assets, technology, customer trends, and other factors that influence this outcome.
Data analytics are a significant priority for companies, including firms adopting emerging technologies to improve digital processes.
These analytics can also predict where further development is needed, such as data storage, marketing campaigns, cost of processing for new software, and other requirements to achieve results.
Cloud Computing
Cloud-based software is the most common way for companies to work and collaborate with teams and departments within various locations and globally.
It's a relatively new technology that gives employees, management, and clients greater access to the company's services and features.
It's a cost-effective way to conduct business and sales, as cloud-based programs can reduce the need for a physical workspace, as many people work remotely or travel.
Cloud-based programs require minimal overhead and can significantly reduce operating expenses while improving efficiency.
SMAC technologies offer innovative ways to reduce operating costs and enhance employees' performance while providing customers better services and more effective tools.
For example, many banks offer online tools where clients can facilitate transactions or change their accounts based on their individual needs.
This saves time and expenses associated with staffing and gives customers greater control over their products within just a few minutes.
They can also provide easier access to information and more user-friendly options for employees and customers.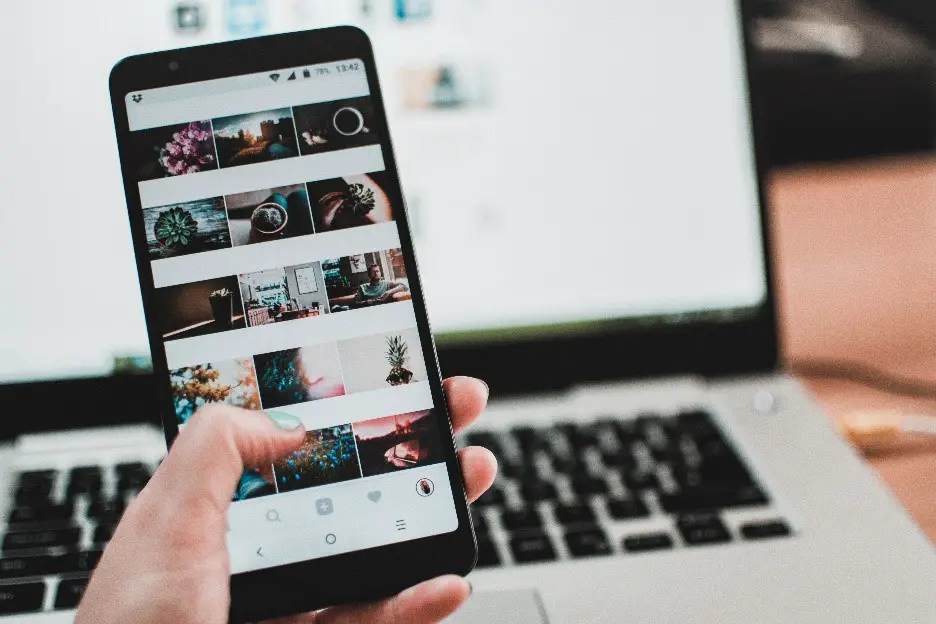 SMAC in Contingency Planning
Digital technology transcends physical borders and can provide an excellent opportunity for businesses to restructure contingency planning.
Online platforms, social media campaigns, and other web-based tools can be made accessible globally, with excellent security protection based on each employee, customer, or team's requirements.
These emerging technologies also provide insight into how well a company performs and reaches new people through data collected from social media platforms and data analytics.
Summary
While there are many advantages to implementing SMAC into a business strategy, they can become disruptive and change many aspects of a company or organization that are more traditional.
As organizations create new business models, even temporary disruptions can lead to greater performance, revenue, and business success within a short time.
These four technologies work together to provide an improved social network, customer engagement, and access to critical information and services for patients, healthcare workers, financial professionals, and many other industries on a global level.
SMAC applications offer the advantage of integrating emerging technologies into a business model while improving current results at a reasonable operating cost.